Earlier this year I booked a ticket to see the incredible Gabby Bernstein, live on stage in London. If you aren't familiar with Gabby then you definitely need to look her up, because she is a leader in the world of manifesting and has written many books, including the brilliant 'The universe has your back'.
Let me set the scene for you, so that you can see how incredible the evening was.

Firstly, I chose to go and see Gabby with somebody I had never met before. Yeah I know, it's kinda weird, but in the online, entrepreneurial space you do forge friendships with people in Facebook groups and on messenger. It's the norm!
So we met for dinner and it was gorgeous to talk IRL in the most gorgeous restaurant. We headed over to the venue for the show and out of all the seats that were free I suggested we sit directly in front of the stage, albeit towards the back of the room, but most definitely in Gabby's eyeline.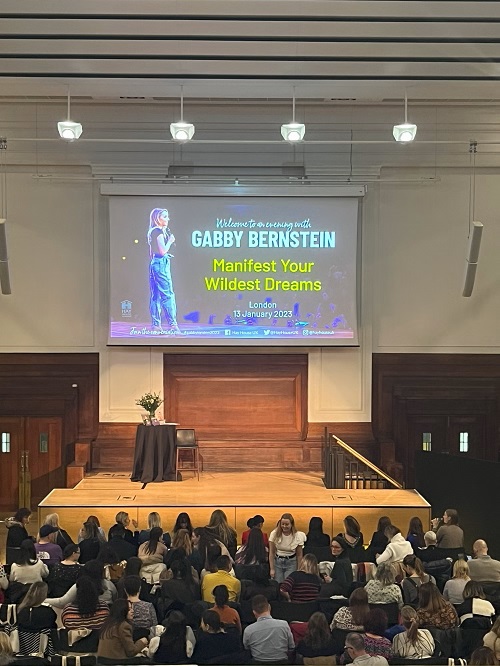 Gabby came out on stage. The crowd roared. She is an incredibly beautiful woman, on the inside and the outside, but it is her energy that draws people to her. She is gorgeously warm, empathetic, kind, supportive and more. There is a reason she is so successful!
Gabby said she would be calling six people up on stage to do a live Q&A. I immediately felt this sensation running through my body which said 'she's going to pick you'. I have felt that feeling before, but not to the extent I felt it that day. It was calm. Relaxed. Sure.
I put my hand straight up, as high as I could make it go, and looked her straight in the eye. She picked three women who were sitting on her right, then looked straight ahead. I focused all my energy on her. She called out, 'hey leopard girl', come down. I knew there was a reason I had worn animal print.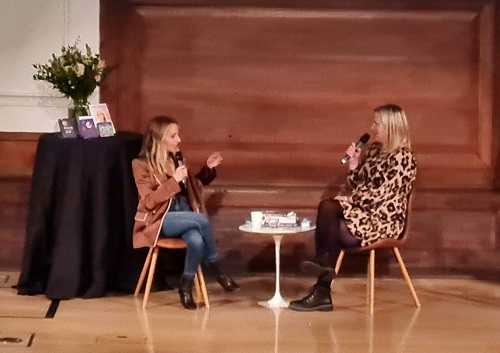 Fast forward twenty minutes and I was sitting on stage with Gabby, talking about my fear of visibility around the launch of my first book, Dream it and Do it, Six steps into your own dream life and business, and loving every minute of it.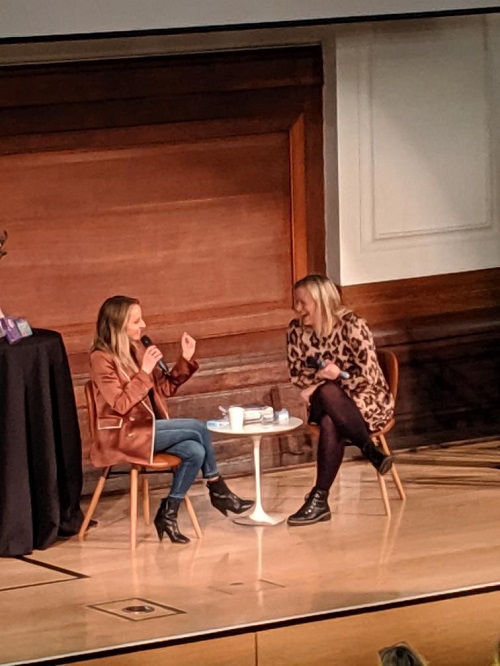 Being truly visible, in front of thousands of people, talking to an internationally successful motivational speaker about my desire to help more women to create the dream life and business they have always wanted was the boost I needed to get out there and truly own my new level.
So here I am, Laura Cruise, The Dream Transition Mentor: best-selling author, coach and mentor, podcaster, keynote speaker, and the inspiration for women the world over to create the life of their dreams.
Watch out world, this is just the start!
Oh and if you'd like to hear what Gabby and I talked about, you need to listen to her podcast episode that features me!
https://gabbybernstein.com/podcast/how-to-manifest-through-visualization/
If you are ready to create your dream life and business, book a dream clarity call with me now.