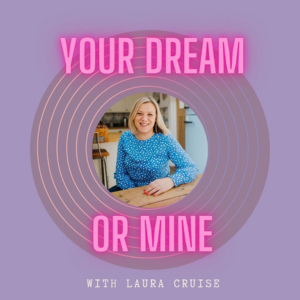 If you are interested in coaching but have never taken the plunge yourself then you really must join The 99 Project.

The 99 Project is my way of making coaching accessible to all, so that each person who signs up can experience the power of coaching for themselves.

Sign up now to bag yourself a sixty minute coaching session for £99.

Here's the link!

See you next time my fellow dreamer...
When you've listened to the episode, please subscribe and leave a five star review, then go and find my guest on Instagram!

Want to work with me? Here's how:

- Follow me on Instagram

- Order my book

- Attend The Dream Life Business Club

- Book a strategy day

- Join The Dream Life Academy

- Work with me one to one

That's it! Now let's get started.

See you next time my fellow dreamer....