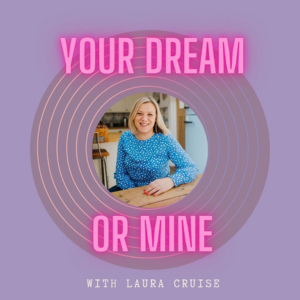 This is a teeny tiny episode to remind you that The Dream Believe Do Challenge kicks off tomorrow, 11th September, and I would love you to take part.

Over four days I will take you on a positive and uplifting mindset journey which will increase your confidence and positivity about all that you would like from your life for the rest of 2023 and beyond.

If you take part each day you could win a prize!

It's free to take part, there is no obligation on your part and I know you will get so much from it.

So what are you waiting for, click here to register....
When you've listened to the episode, please subscribe and leave a five star review, then go and find my guest on Instagram!

Want to work with me? Here's how:

- Follow me on Instagram

- Order my book

- Attend The Dream Life Business Club

- Book a strategy day

- Join The Dream Life Academy

- Work with me one to one

That's it! Now let's get started.

See you next time my fellow dreamer....