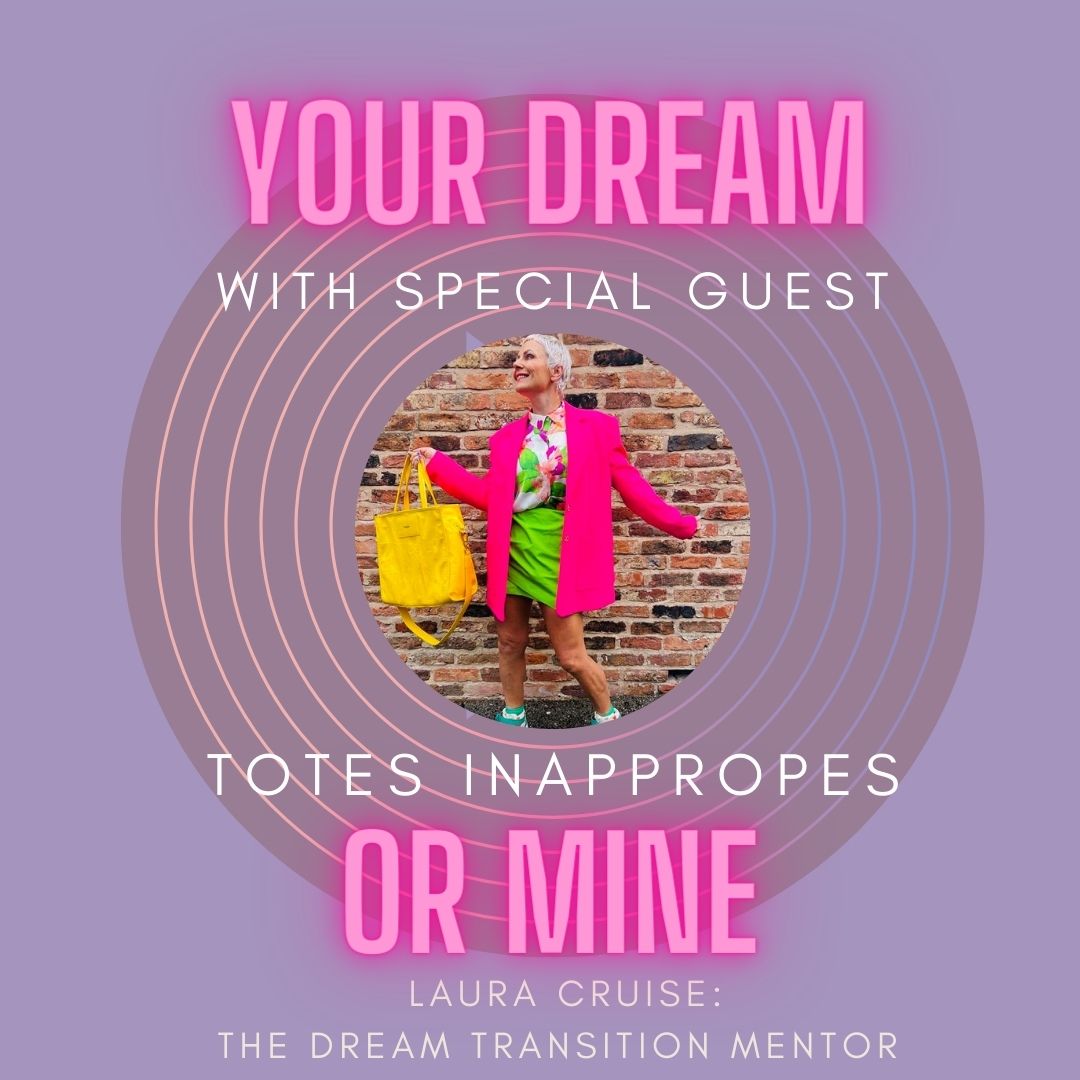 Today I interview Alison Stankard, aka Totes Inappropres, a blogger, content creator, marathon runner, mother women's health advocate and fashion lover.

I've followed Totes for years and I love the way she writes, she seems to say what I am thinking, and what other people are thinking too, especially about being a mum.

Totes is super honest, super open and I loved hearing about why she started her blog and what she hopes to do with it now. Her story is a reminder that even if you don't necessarily know where your idea will take you, it's absolutely worth giving it a go!

Click here to find out more about Totes.

If you are ready to create your own dream life and business, click here to find out how I can help you.

See you next time my fellow dreamer....
When you've listened to the episode, please subscribe and leave a five star review, then go and find my guest on Instagram!

Want to work with me? Here's how:

- Follow me on Instagram

- Order my book

- Attend The Dream Life Business Club

- Book a strategy day

- Join The Dream Life Academy

- Work with me one to one

That's it! Now let's get started.

See you next time my fellow dreamer....